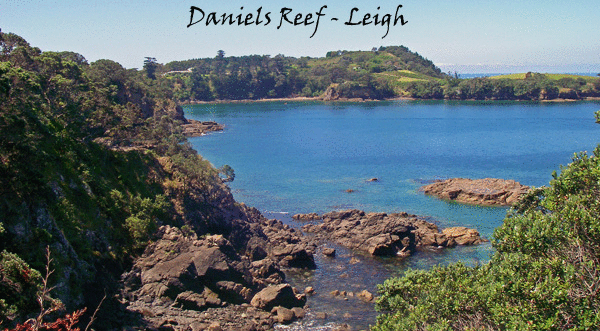 Just one hour's drive from Auckland city, Leigh is the home of New Zealand's first marine reserve at Goat Island. There's no better place to see marine life in abundance, just off the beach. The best way to see the fishes and other marine life is by snorkel or scuba dive. Learn more about the marine life and marine science at the Goat Island Marine Discovery Centre a fantastic facility suitable for all ages.
Stay a little longer in one of the accommodations which include camping grounds, bed and breakfast guest accommodation and self-contained.
Leigh has many beautiful coastal, bush and farm walks and is close to Tawharanui, Scandretts, Mahurangi and Pakiri Regional Parks. Beaches include the white sand and surf of Pakiri and Omaha and the sheltered, calm Matheson Bay.
Take a look at Leigh's wildlife page to find out more about the birds, whales, dolphins and other marine life
Attractions and Things to Do

Goat Island Marine Reserve
Located just past Leigh approximately 25 minutes from Warkworth is Goat Island, a Marine Reserve which was established in 1975 and at the time was the very first in New Zealand. Back then Goat Island was an over fished desolate sea bed but over time it has improved and today the reserve is bursting with fish and other sea life which can be enjoyed by all. Snorkelling and diving is the best way to experience the wonders of Goat Island, however for those not tempted to take a dip, the glass-bottom boat may be the way to go. Tours operate regularly and take between 30-45 minutes to navigate around Goat Island. Walking tracks are also available which are clearly posted and offer some great picnic areas.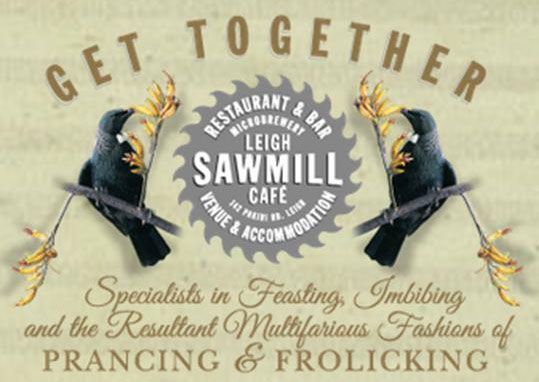 Leigh Sawmill Restaurant & Bar, Venue, Accommodation & Brewery
An enviable location enables them to source the most excellent local wines and produce, organic where possible, providing people with healthy, balanced cuisine. Fully licensed Restaurant, Bar and Venue offer an extensive wine and beer menu, a great cocktail list, health drinks and Allpress coffee. Famous for their gourmet pizzas and fresh fish, the Sawmill Café offers international cuisine with a unique New Zealand flavour.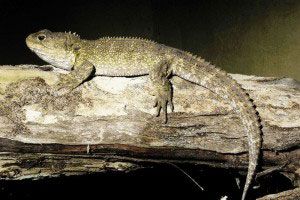 Ti Point Reptile Park
Displaying a unique collection of both native and exotic species The Reptile Park is the only zoo in New Zealand that specialises in reptiles. Enjoy a pleasant walk or picnic at the tables set around the park and discover these fascinating creatures in enclosures landscaped to suit their individual requirements. A must for a family outing or an organised or educational visit for schools.