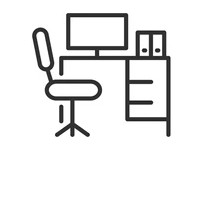 Ray White is your first choice when considering property sales and rentals in the North Rodney and South Kaipara Districts, within the Auckland and Northland Region of New Zealand.
Our three offices cover a large area, from Hibiscus Coast in the south to Ruawai in the north, and we offer the complete range of real estate including residential homes, holiday homes on our extensive coastline, rural or residential lifestyle properties, rental investments, businesses, commercial, industrial and rural economic units including farms.
The story behind the Ray White offices in Warkworth, Snells Beach and Maungaturoto spans six decades of service to the community that has become the place that thousands of Aucklanders and new migrants escape to enjoy a more relaxed lifestyle or for weekend retreats.
Coastal and rural communities we serve, include Algies Bay, Ahuroa, Hibiscus Coast, Kaipara Flats, Kaiwaka, Leigh, Mahurangi, Matheson Bay, Maungaturoto, Pahi, Pakiri, Paparoa, Point Wells, Port Albert, Puhoi, Ruawai, Sandspit, Scotts Landing, Snells Beach, Tawharanui, Warkworth, Wellsford and Whakapirau, which are all in this increasingly sought after geographical area. From pristine white sandy beaches to bustling Farmers Markets to coastal and rural retreats, the area lies within great proximity to Auckland City centre. Surrounded by an absolute water wonderland it provides the lifestyle increasingly desired by the masses.
Prior to 1998, the office operated as an independent and has always been regarded as one of the top real estate companies in the region. Based on family values and a strong commitment to ethical business principles the company remains at the forefront of the industry.
Ray White has a team of dedicated real estate professionals who all live within the community and have an excellent knowledge of the real estate market based on sound ethics and principles.
Although part of a large network, our offices are locally owned and have an excellent reputation for supporting local and regional organisations.