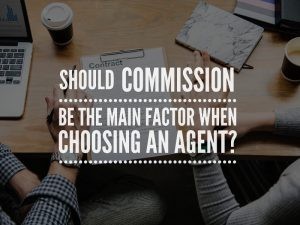 When it comes to selling a home, real estate professionals are often looked at like a commodity.
Owner: They all do the same job, right? So let's just find the cheapest one and get on with it.
Homeowners understandably find it hard to see why they should pay thousands of dollars more to hire one real estate professional over another. But is this the right call? Could those homeowners who choose the cheapest option potentially be costing themselves money in the long run?
In this article, we will run you through a few key differences between a good and a not-so-good real estate professional and provide you with questions to ask when interviewing one to market your home.
Above all, it's important to remember that every property has a range of potential outcomes. Some houses sell cheap, some achieve great prices, and some don't sell at all. Where you end up with your property will in large part depend on who you hire to represent you.
Top agents understand current market dynamics
Their knowledge of the market allows them to position your home in the right way to maximise your chances of securing offers in a reasonable timeframe. Top agents know all the competing sales and can talk to the market with authority when negotiating on your behalf.
Ask your potential hire about the current market. What recent sales will buyers be comparing your home to? How will they reach as many potential buyers as possible?
A good real estate professional knows when to stop talking
There is nothing an agent can say to a prospective buyer that can make them fall in love with your home. But there are a lot of things they say which might talk your buyer out of offering. Many a deal is lost by salespeople not knowing the answers to certain questions, or by appearing flippant, unprofessional, over-eager or downright rude.
It's important to hire an agent who isn't desperate to make a sale, who knows what questions to ask, and most importantly, when to shut up.
Visit local open homes in your area before you start interviewing agents, to get an idea of their level of professionalism.
The best agents have a big database of local buyers
It's often helpful if your eventual buyer has worked with your real estate professional on other properties. The added trust created by past experience comes in handy when your chosen salesperson calls a deadline and asks potential buyers to put in their best possible offer. Without some level of trust, buyers are likely to be more cautious.
Ask your potential hire about their database. How often do they keep in touch with active local buyers? How many houses have they sold in your area?
The best real estate agents are problem solvers
No one can anticipate every potential issue before it comes to light, but the best salespeople can think on their feet and move quickly when problems arise. It's this problem-solving ability that can save you thousands in the long run, by building confidence with potential buyers and by keeping deals together that might otherwise fall apart. They have a support network of contacts who can make things happen on short notice when the need arises.
Ask your potential hire about a recent time when they solved a problem that kept a deal alive.
At the end of the day, you have to choose. The key is to choose wisely. The real estate professional you hire will have a big impact on your end result. Don't let price be the leading factor in your decision-making process.